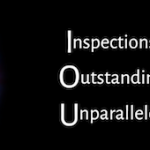 Website Industrial Optics Unlimited, Inc.
Location: Anderson, CA
Phone Number: 530-365-1972
Contact Email/URL: mail@iouoptics.com
Website: iouoptics.com
About:
Industrial Optics Unlimited has been fabricating precision optical components for use in a wide range of technical applications since 1990. Everyone at Industrial Optics is committed to your overall satisfaction by providing you with high quality, American Made optical components, competitive pricing, flexible deliveries and exceptional customer service.