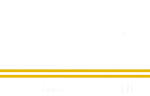 Website Datum Precision Machining
Location: Anderson, CA
Phone Number: 530-378-3420
Contact Email/URL:
Website: datumtech-cnc.com
About:
Datum Technologies is a multi-axis and Swiss-turn precision machine shop. We specialize in production-volume precision small parts, and larger, complex machined parts in low volume or for rapid-turnaround NPI.
We serve aerospace, electronics, instrumentation OEMs and capital equipment builders for the medical and semiconductor industries.
We know many fine shops will promise you these capabilities, a good price and on-time delivery.