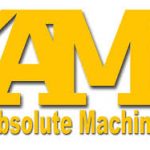 Website Absolute Machine
Location: Redding, CA
Phone Number: 530-242-6840
Contact Email/URL: absolutem@sbcglobal.net
Website: absolutem.com
About:
CNC turning, CNC milling.
Production and short run.
Prototype and custom machining.

Our commitment to quality and workmanship

Absolute Machine recognizes that in order to produce quality precision machined parts, it is necessary to incorporate standard procedures and practices that will assure that our products conform to our customer's requirements and expectations. Also, at Absolute Machine, all shop measuring tools and machinist's personal tools are calibrated in accordance with ANSI/NCSL Z540-1994 and Master's Traceable to N.I.S.T.