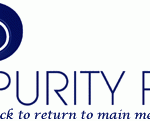 Website Purity Pool
Location: Redding, CA
Phone Number: 530-222-4522
Contact Email/URL:
Website: puritypool.com
About:
Founded in 1961, Purity Pool, Inc. designs and manufactures an extensive line of scoops, rakes, and other timesaving products. Offering no "economy line", Purity Pool products are the finest, top quality timesaving tools and accessories for the service professional and discerning homeowner.
Since the release of the original SuperScoop in 1971 (now available as the Ultra-Lite, Standard), Purity Pool has been known as the premiere manufacturer of scoops and rakes for the serious professional.